CEOs Corner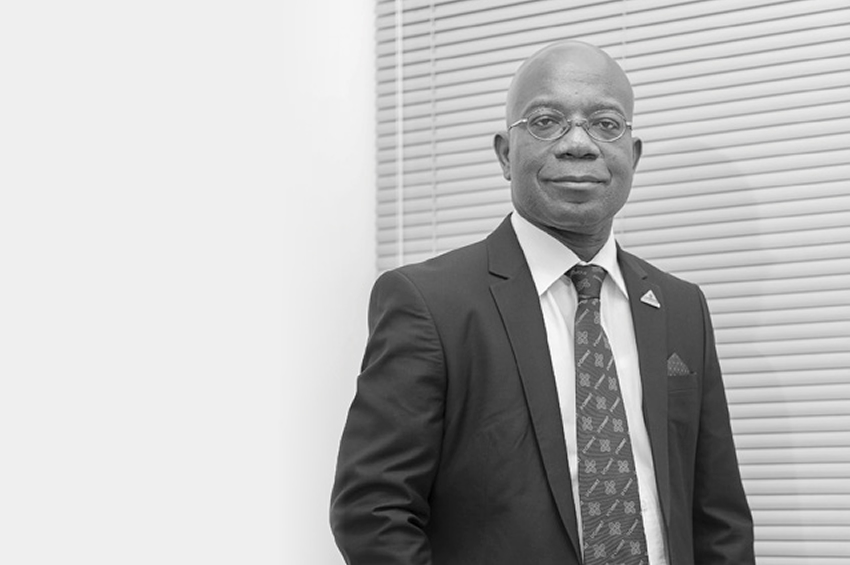 It has been said that a country that does not honour its heroes/heroines is not worth dying for. Similarly, an organization that does not recognize its dedicated staff is not worth killing oneself for.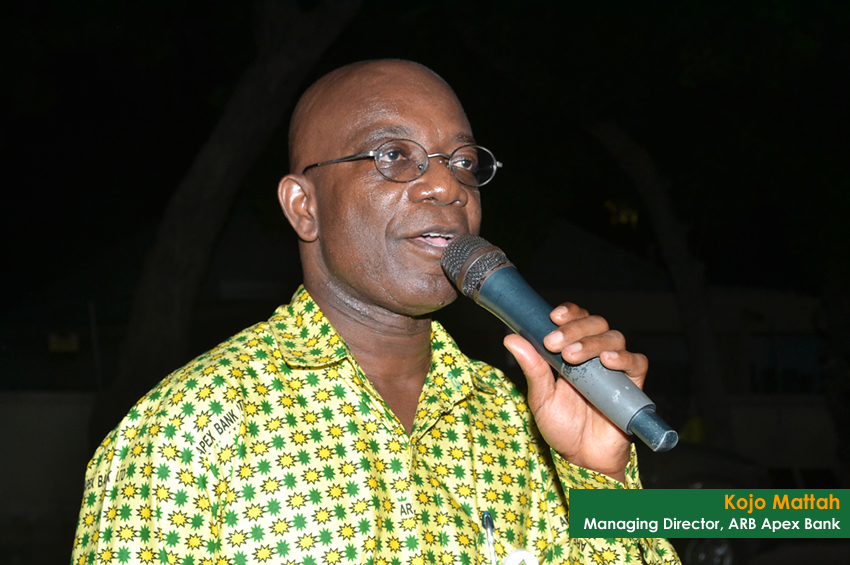 The ARB Apex Bank (Apex) together with the 144 Rural and Community Banks (RCBs) constitute the largest network of banks in Ghana. The 144 RCBs serve over 5 million customers in over 700 branch locations across the country. Their clientele base has moved from predominantly rural dwellers to include corporate institutions.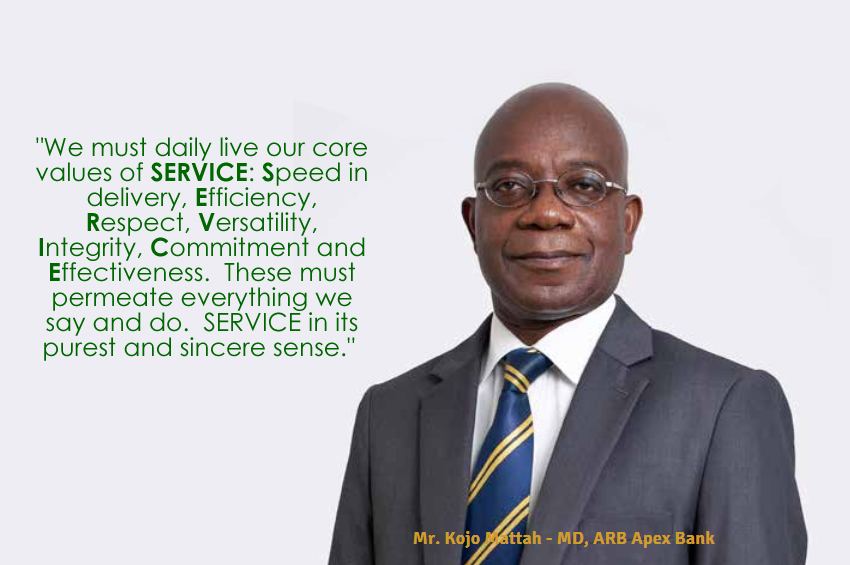 There is no gainsaying that our raison d'etre is to serve the RCBs to be able to serve their customers. When we do this, we have not done anything extraordinary, we have just fulfilled our basic reason for existence. Most often, we think we do favours when we serve customers. Meanwhile, without their custom, we would not be in business. Which is why I was so excited when the ARB Apex Bank staff came up with the 10 cardinal pledges for service. I believe when we all imbibe these as our measuring rods, we would never be found wanting.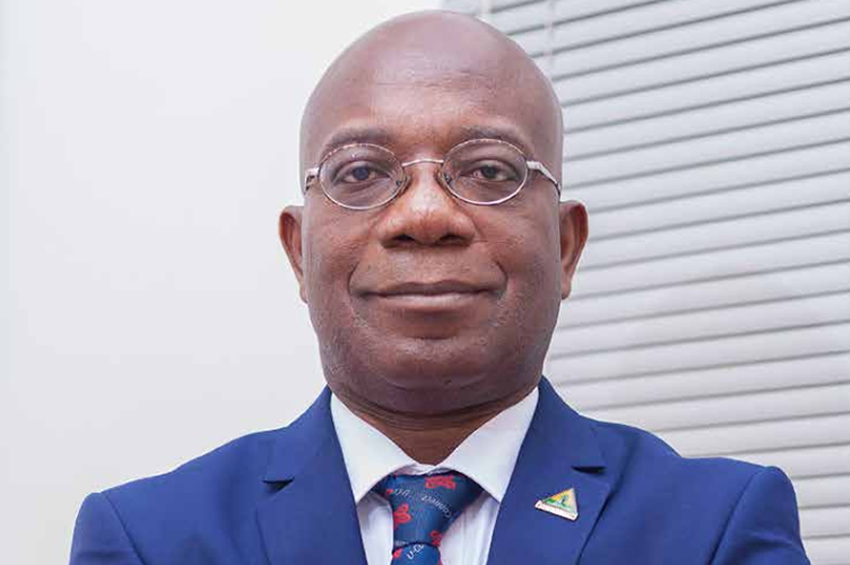 Image building and enhancement in every business is very essential to the development of that business and my advice to all rural and community banks is to concentrate on building a good image and make their services more appealing to the public.