TOXIC LEADERSHIP Behaviours That Kill Talents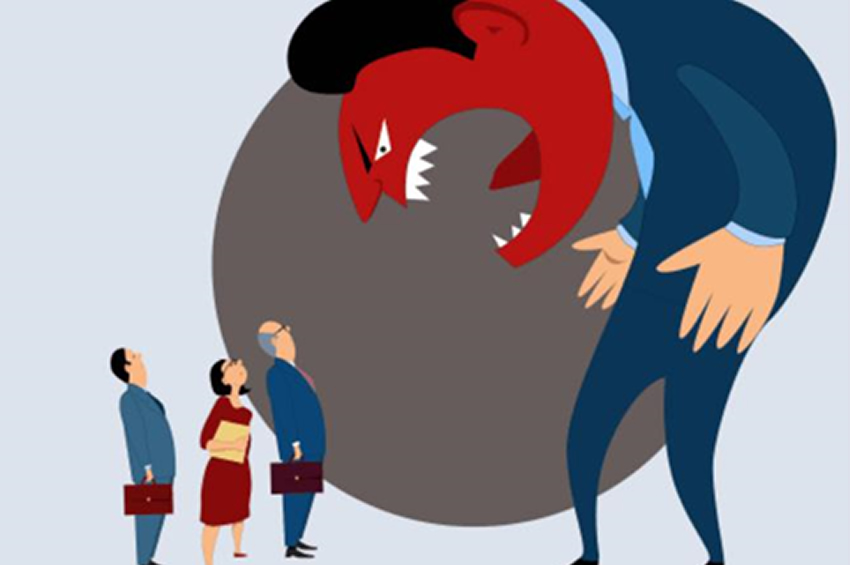 Every organization wants their best talents to commit their future to the organization. This makes manpower planning easy and predictable as the Human Resources Manager knows what manpower the company possesses and is able to forecast accurately for the future.
However, human attitudes and behaviours can never be accurately predicted, which makes man power planning a rather difficult task. Toxic leadership behaviours lead to toxic work environments, which adversely affect the morale of employees and the organization. Managers who exhibit toxic leadership behaviours have hidden inadequacies and therefore deploy such powers inherent in their positions as a compensatory defense mechanism to offset their inadequacy. The following are some managerial behaviours and attitudes which can destroy talents in an organization.
Failing to recognize and utilize talents
Good leaders recognize that every member of an organization possesses fail to acknowledge a unique skill that can and recognize how be tapped to add value these various talents to the organization. can be properly However, managers and productively with toxic attitudes harnessed to grow the organization.
By failing to recognize and utilize these talents, managers shut out members who can be used to work towards achieving their collective goals. When managers acknowledge or recognize the unique talents of each member and their contribution to achieving their goals, it makes such employees feel honoured and included. This leads to increased individual outputs and general performance enhancements, which ultimately enhances organizational growth
Ignoring, disregarding employees or not utilizing them lead to frustration and loss of faith and trust in leadership and the organization. Such frustrated employees easily jump ship, having lost all loyalties to their present employers through these negative actions of their leaders.
Pretending to be listening Talents love managers that listen and support. However, some managers do not have the listening attitude or at best, pretend to listen to the concerns and issues of their employees.
When employees engage such managers about issues that affect their work and wellbeing, such managers with bad attitudes would appear inattentive, distracted or fidget with their computers, mobile phones and other gadgets or plainly exhibit behaviours that tell their employees they are not really interested in the conversation.
At meetings, toxic managers are more interested in controlling the direction of discussions than paying attention to the concerns of their employees. They hijack the meeting, do all the talking while their employees become captive listeners.
Any discussion that makes them uncomfortable is not entertained. When they become uncomfortable with the issues being raised by employees, their body language would show they would be happier elsewhere than being in the meeting. Good and effective managers recognize
that they work with and manage employees with varied personalities, temperaments and styles.
A manager runs the risk of having disinterested employees when they fail to pay attention to issues, concerns, successes and the challenges members of the organization are facing. A non-listening management style is a recipe for a frustrated team.
Holding on to information In order to appear indispensable, some managers withhold information. Information sharing leads to team cohesion, but some would just hold on to information, thereby frustrating other team members.
The cost of restricting or hoarding information is much greater than the cost of making them available to employees. Information hoarding by some managers leads to broken trust, which disallows smart talents from making quick and critical contributions to decisions in the organization. This leads eventually to a stagnant organization. There are other managers who just refuse to accept alternative ideas from their key stakeholders before making decisions that have implications for the smooth functioning of their organization. Information hoarding and communication failures by managers destroy the loyalties of employees to both the managers and the organization.
Spinning the truth Employees are often aware of the truth or aspects of the truth of happenings in the organization before management decides to make the information generally available to them. Some managers try to spin the information they give their employees.
Employees need direct, concise and specificity in answers to their enquiries. Putting a spin on information tells the employees that the managers is either being untruthful or does not have any idea.
Good managers are not afraid to communicate positive or negative information to their employees without embellishing the truth or putting a spin on the realities to further their personal interests. In interacting with other stakeholders, I have come to realize that spinning the truth makes managers seem funny to the employees. Some people would just switch off and become fidgety and restless when they know information or the truth is being spun by the one presiding.
Personalizing disagreements with key employees
In many organizations some employees subject every proposal by management to critical examination and make their agreements or disagreements known.
However, some managers take such disagreements personally and hold grudges against employees who dared disagree and made it so known. A good leader should not expect every employee to toe the line, but must make room for non-conformists. It is said that most innovative ideas that have shaped the world came from people who refused to conform.
The fact that an employee disagrees with your position does not imply insubordination or that the manager is not knowledgeable. It means there are other equally good if not better alternatives worth examining. Good leaders expect and welcome feedback from key employees and recognize the importance allowing people to contribute ideas and knowledge and thus take ownership of the projects.
Managers must resist making references to past disagreements with employees. Constant malicious references to past disagreements make other employees unwilling to contribute ideas for fear of becoming the butt of the manager's anger and daily reference points. Holding grudges against employees destroys trust.
Demanding everything must end with them
Some managers have what is known as the "bouncer mentality". Managers with this attitude demand all information, contents, ideas, suggestions, proposals, and decisions end up on their desks.
They devolve responsibility to officers and supervisors but withhold authority.
Such managers deny their team members access to higher authority to pitch their ideas directly to them. They want to be the only ones with access to higher management and take offence when others get access to higher management without passing through them. Such leaders micromanage every task, allowing little or no freedom and require employees get to them with every request or further direction. Good leaders seek inclusion, delegate and provide key employees and all who have good ideas, the opportunity to showcase their ideas, and unique insights to those who matter in the organization. This builds enthusiasm, trust, and loyalty in the employees for both the managers and company.
Putting fear into employees Management by fear is another organizational talent killer. By resorting to putting fear in employees, managers seek to control and prevent them from criticizing bad or controversial managerial decisions or exercising independent thoughts on issues.
Toxic managers exercise fear by employing a condescending tone on staff to make them feel worthless or fearful of the manager. Some disrespect and shame their team members in public during staff meetings.
This makes employees recoil into their shells and become reluctant to contribute any meaningful ideas or suggestions to the organization. Even when one is brave enough to voice out their ideas and thoughts, such toxic managers usually may not give them any serious thoughts as the idea did not originate from them.
Conclusion
A manager with such bad attitudes might themselves be struggling with self-doubt about their ability, knowledge and or experience and may not realize their errors until it becomes too late and productivity and performance have taken a turn for the worse.
They may feel they are asserting their authority with such awkward behaviours. When talents who want to grow in their profession see limited or no opportunities under such a boss, they often look for other opportunities outside or within the organization away from such a manager to continue with their careers.
| | |
| --- | --- |
| | |