Staff Of Arb Apex Bank Charged To Live Corporate Vision, Mission, Values & Culture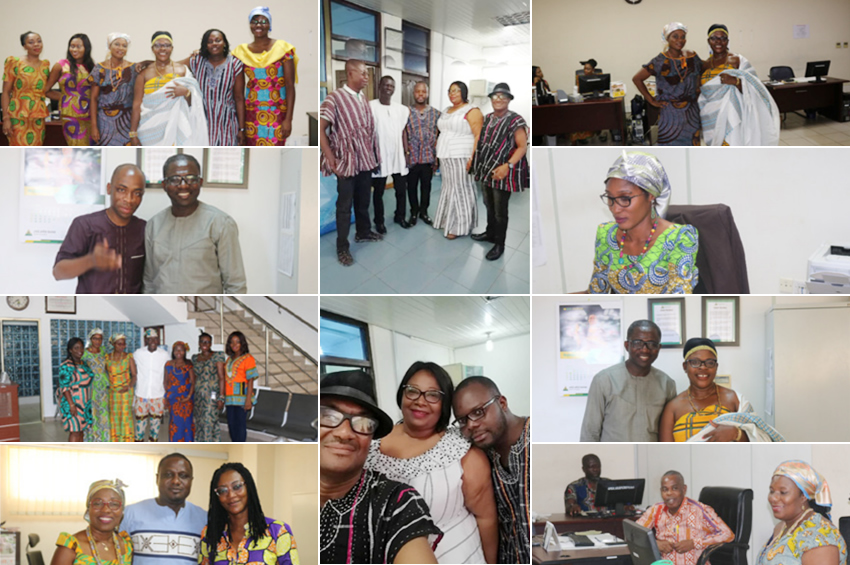 Speaking during the presentation of the highlights of the new three-year strategic plan, which spans 2019 to 2021, Kojo Mattah, Managing Director of the Bank stated that "the only way for sustainability of the Rural and Community Banking (RCB) model in the country is for the ARB Apex Bank to serve the RCB better".
Mattah therefore challenged every member of staff of the Bank to make service the centre of all their dealings with the RCBs.
To live the vision of the ARB Apex Bank, which is, "to remain the most effective and efficient service provider to the RCBs", means that we have to put service at the centre of all we do. He advised the staff to imbibe in them the vision, mission and core values of the ARB Apex Bank so that their work ethic would resonate with them. Mattah also indicated that as part of the mechanisms to ensure successful implementation of the new strategic plan, some partnerships and collaborations were being sought to help generate income for the RCBs and the ARB Apex Bank.
He asked staff to rather focus on rendering quality service to the RCBs instead of focusing on the premise that we are their Regulator. While the mission of the Bank states, "to provide banking and non-banking services to the satisfaction of the RCBs and other stakeholders", the corporate values have been couched using the acronym SERVICE, with each of the individual letters in the acronym have unique meanings, which are: S stands for Speed; E stands for Efficiency; R stands for Respect; V stands for Versatility; I stands for Integrity; C stands for Commitment; and E stands for Effectiveness.
Benjamin Chemel, Head of Finance and Administration who took staff through highlights of the three-year strategic plan, stated one of the key projects in the new plan "is the Agency Banking project", which is being supported with financing from the World Bank.
Chemel revealed that the World Bank was supporting the implementation of the Bank's Agency Banking with funds up to US$20 million, adding that "already, the World Bank is appointing three technical advisors to enable us to institute the right structures to kick start the Agency Banking".
As part of the strategies to engage all members of staff in the implementation of the new strategic plan, the Information and Technology Unit was tasked to create an email address: ideas@ arbapexbank.com to pool ideas from every member of staff to help improve upon our business processes for an efficient and effective interaction with the RCBs.
The three-year strategic plan is summarized into seven major goals, 27 key objectives and 102 activities.
| | |
| --- | --- |
| | |