Managing Work Colleagues & Peers Successfully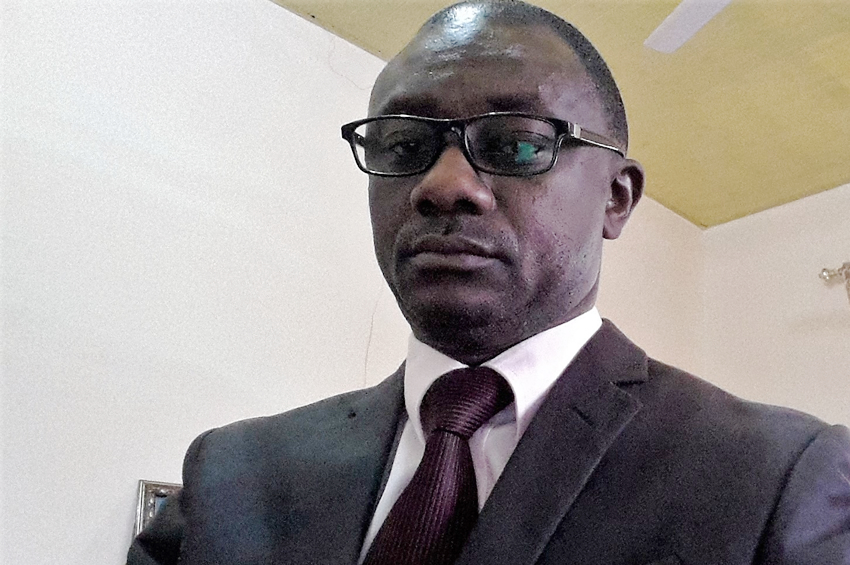 Every employee aspires to a higher position in the organization. However, not all employees are equal in experience, academic or professional qualifications.
Some will inevitably rise in rank and position, while others will not and might even reduce in position and clout. Those who rise higher up the management structure may end up managing their hitherto peers and colleagues. With the right tactics, diplomacy and soundness of judgement, newly promoted managers can earn the respect of their former colleagues and keep the group moving forward.

To assert their authority in a new position, some managers may act in ways that would make their teams view them as either weak or proud. Some by the initial mistakes they may commit in their new positions would be seen as indecisive or weak. A new manager must walk the fine line to be seen as being up to the task, neither proud nor a weakling. The new manager must balance a friendly approach with a sense of firmness and impartiality. Many a new manager may succeed or fail in their new positions depending on how they present themselves to their teams and how the teams receive them based on their initial contacts.

The following are some of the steps that a newly promoted manager may take to earn the respect and collaboration of his former peers:

Schedule a meeting with key members of the team

After assuming the position, the first thing a new manager must do is to schedule a one-on-one meeting with team members to assure them of the readiness to work with them and also to seek their individual cooperation. After this one-on-one meeting, have a department wide meeting and spell out your expectations of the team and the targets to be achieved. Show them where you want to continue as before and where change would be effected. Assure the team of your readiness to help them to achieve their targets but not to lord it over them.

Enter your new role with confidence

Yes, you got the job for a reason. And one of the reasons might be that you have shown leadership in many tasks that have come your way. There is no need to feel guilty that you have been promoted over your colleagues with whom you had worked in the same team for a long time. Be proud of your achievement but do not let it drown your judgement. This is the time to show your mettle without being snobbish. Remember that you might be the best person for the job, but you are not the only person for the job.

Monitor work and off-work relationships

As a new manager, you must be sensitive to the fact that some folks might feel resentment or anger. Some may think they deserved the promotion more than you; others may not have even applied but may think you are rising beyond them. Handling these uncomfortable situations is easier if you have already cultivated strong, solid relationships with your colleagues and peers. When your peers are also your friends outside the office, it can be far more challenging for them to accept that they are now in "subordinate" positions. The safest route is to be cordial and collegial in the workplace while maintaining some personal distance. And if you treat former peers in the same transparent way that you have always treated people whom you have worked with, they would appreciate you have not become a new person as a result of your promotion; you have just become their boss.

It may also be good to change your privacy settings and put limits to your social media postings. The ethics of your new position may require you to be conscious of your presence on social media to avoid embarrassing situations bringing your new position into disrepute. You must understand that as you have been promoted into a circle of managers, you would be cultivating new relationships in consonance with your new position. As part of the process of growing out of your old role into a new one, you must gradually detach yourself from day-to-day friendly banters and other mundane conversations that you used to engage in with your erstwhile peers. Keep an open office but avoid becoming stoic.

Get to know your new peers

Actively seek out your new peers; get to know them by name. They have been in your position before and may have experienced what you are going through now. They can share experience with you on how they overcame resistance to them from former colleagues. In getting to know them quickly you can pick their brains on the inner workings of the department or organization such as setting individual or team targets, end-of-year performance appraisals among others.

Let your expectations for performance be clearly known

Becoming the boss means it is now your responsibility to manage the group or team effectively. Establish early on, what you expect from your team and what you will need them to do in order to meet objectives and targets. It is imperative to quickly assess who will be able to commit to those expectations and who would not.

Hopefully, you have maintained strong enough relationships that your new subordinates already have a deep respect for you and understand your expectations. Coach those who find it difficult to come to terms with the new situation and if possible, have them transferred to another team. Sometimes, despite your best intentions and efforts, some people may still find it unable to accept the new situation; you would then need to ask some to leave to improve team cohesion. In some organizations, when management elevates one out of a pool of qualified staff, the rest are given the opportunity to either stay or are paid off.

Let your team know what to expect

Quickly communicate with your team on what they must expect from you, let them be clear on what they expect from you in your new role. You also have to look at leadership as being in service for the people who work for you. This is one of the things that distinguishes a great boss from a mediocre one: your ability to empower your team, as opposed to just being in power or just showing them where power lies. A clever or wise leader does not seek respect; they earn respect. You do this by outlining how your team can now expect you to work on their behalf. It is a mark of disrespect and show of powerlessness to seek to tell your team "I am the Boss". Yes! You are the boss but they make you the boss. One may be the best qualified manager, supervisor, CEO etc., but if you try to show your team where power lies, you would learn too late that they can together become your downfall. You could not have become a boss if there were no subordinates.

When the day comes where you find yourself managing former peers, trust that there is a good reason for the move and you have been found worthy of the position. Never be intimidated or cowed into docility or do not be too proud and all knowing. Rely on the solid relationships you have built over the period, keep strengthening them by opening a genuine dialogue about expectations. The change can and should be a positive one for the entire team. You are now in a position to help your team in a way you could not as their peer and colleague, so pull everyone along, you will all thrive and you will succeed.
| | |
| --- | --- |
| | |