Festus Abdalla: A Compelling Story Of The Impact Of Anlo Rural Bank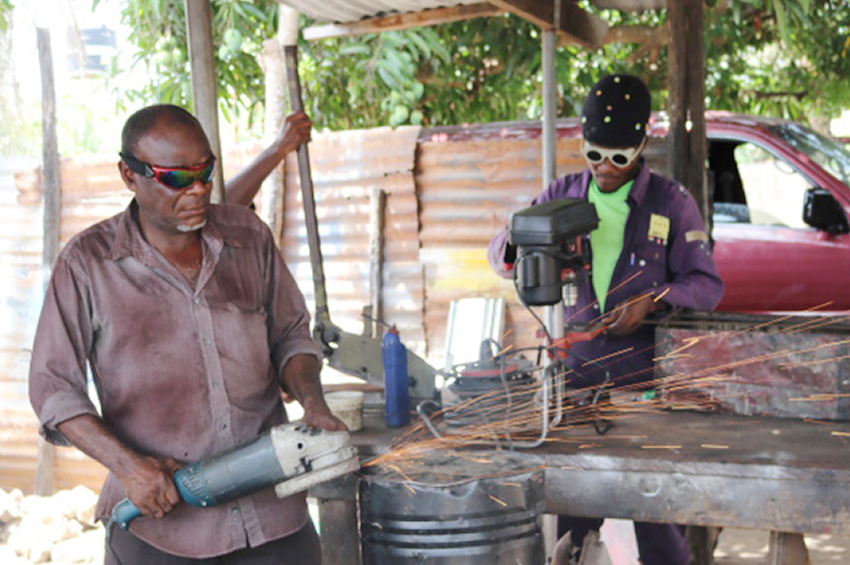 The Rural Banker team visited the vehicle welding workshop of Mr Festus Abdalla a sole proprietor operating under the name, Festus Metal Works. He is based at Dzelukope near Keta in the Volta Region and has been operating with Anlo Rural Bank for the past 11 years.
Anlo Rural Bank provides him with various banking services such as loan facilities and savings products to help him grow his small business.
Since he is one of the prestigious In addition, he said he would small to medium customers of the always recommend Anlo Rural Bank, the Bank also supports him Bank "any day any time to other with business advice which helps customers". him to improve upon his business processes to enable him meet his obligations to the Bank on time.
Festus is currently the highest micro loan client with the Bank. According to him, "I sometimes repay my loans even before they fall due and I am able to request for additional loans".
As a proud customer of the Bank, he indicated that "with the financial support from Anlo Rural Bank he has been able to build a very strong base for his company and he is able to purchase other foreign materials" for his work for the past 11 years making him remain competitive in the market.
| | |
| --- | --- |
| | |