Awuah signs performance contract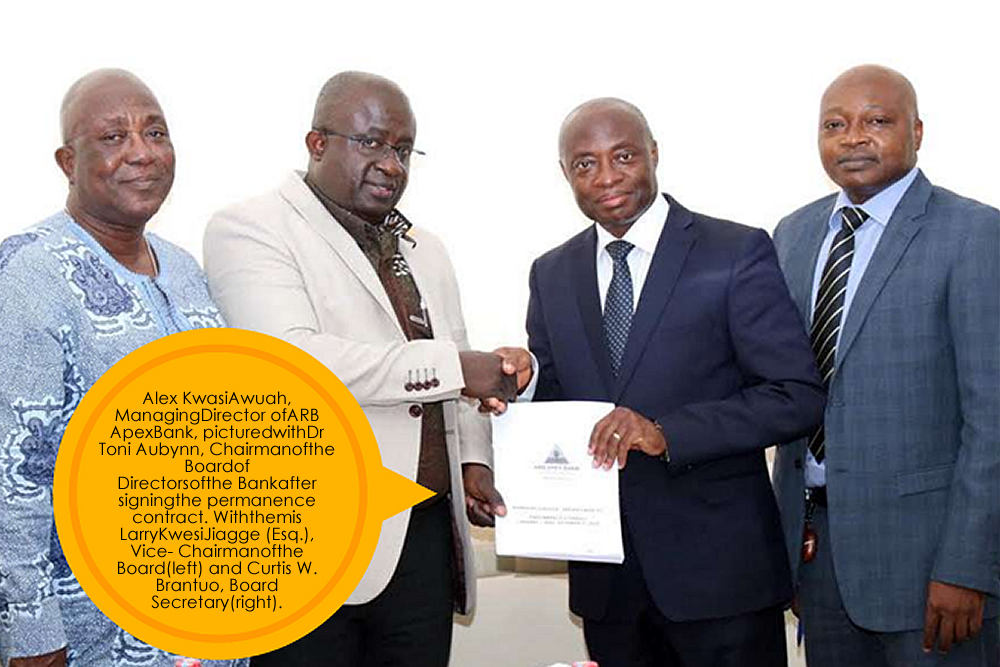 Alex Kwasi Awuah, Managing Director of the ARB Apex Bank, has signed a performance contract with the Board of Directors of the Bank.
The four-year contract, which spans January 2022 to January 2025, was signed in Accra by
Awuah and witnessed by Dr Toni Aubynn, Chairman of the Board of Directors of ARB Apex Bank and supported by Larry Kwesi Jiagge (Esq.), Vice Chairman of the Board Directors.

The brief ceremony was held in the Boardroom of ARB Apex Bank at Ridge in Accra.

Dr Aubynn urged the Managing Director to bring his rich experience to bear on the role, adding that, "the Board of Directors would hold you to every target spelt out in the performance contract".