Appreciating Dedicated Service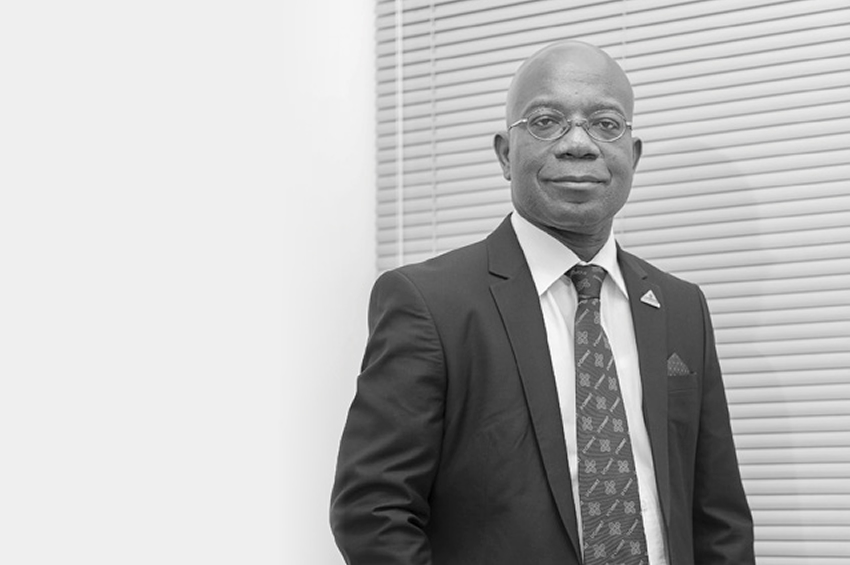 It has been said that a country that does not honour its heroes/heroines is not worth dying for. Similarly, an organization that does not recognize its dedicated staff is not worth killing oneself for.
We have all heard heartrending stories of heroic men and women who, down through the ages, have paid the ultimate price and laid down their lives for what they believe. The 5th edition of "The Rural Banker" is dedicated to pioneering staff of the ARB Apex Bank and the Rural and Community Banks (RCBs) who dedicated their working lives to the rural banking industry. These men and women had the deep desire to serve the rural communities who were unbanked at the time. They contributed immensely to the RCBs by coaching and mentoring staff who have become the toast of other universal banks. In their various capacities, they had the passion to serve and not to be served. They had little or no motivation from their environment yet they left indelible prints in the hearts of the people they served.
industries etc. Today, a number of universal banks have moved to these rural communities to compete or even displace these RCBs.
We are celebrating the lives and achievements of Emmanuel Asiedu-Mante, Dr Gloria Nikoi, Dr Sam Dufu, Emmanuel Kwasi Kwapong, Jacob Bruce Yirerong, Sam Donkor, Patience Mensah, Daniel Asare Mintah, Dr Kwabena Duffour, Renate Kloppinger, Todd Bethubiza, Dr Beatrix Allah–Mensah, E. O. K. Duah, Joseph Whittal, Theodore Gyau, Stephen Amoh, Kwasi Attah-Antwi, Dr Gyimah Larbi, George Kyei-Baffour, Togbe Binah Lawluvi, Edward Sarfo-Kwakye, Essilfie Adjaye, Dr Ayimadu, Dela Selormey, Ambrose D. Domozoro, Edward Yaw Peprah-Agyemang, Adzoteye Lawer Akrofi, Kweku Acquaah, Yaw Wiredu Peprah, John Asabigi, Eric Osei-Bonsu, Sylvester D. Deri, Bismark Asiedu-Amponsah, Dr Edward Owusu-Manu, Joseph N. A. Hyde, Rose Ernestina Newman, Margaret Afari Assan, John Ofori, Emmanuel Oscar Atta- Peters, Richard Mettle Addo, Clavier Dadzie, Nathaniel Arthur, Felix Akatti, Nana Blay, Biff Steele, Bernard Joe Appea, Alhaji Amadu Montia, Francis Kwami Akoto, Rt Rev Dr Yaw Frimpong-Manso, Kwabena A. Asante-Krobea, Eddie Sarfo– Kwakye, Kenneth Owusu– Twumasi, Francisca Dedei Attipoe, Kobina Takor Aidoo, Solomon Boateng, John Teye Addy, etc.
We look up to these heroes/ heroines and we wonder what propelled them to these great heights. The secret is discipline. We must have the right attitude, find our purpose and passion and develop it.
Keith Harrell in his book, Attitude is Everything says, "to develop an attitude that helps you live life to its fullest, as you are designed to do, you must first understand that the heart is the control center for your attitude. Your attitude is nothing but an outward reflection of what resides on the inside. To change your attitude, you must change your heart".
We begin our careers with excitement serving everyone and loving it. But after a while, our hearts begin to change and we expect something in return. After all, we are working so hard and sacrificing so much. Eventually, we no longer have the heart of a servant. We become discouraged because our expectations are not met. Our attitude sours, and we soon realise that we have become mired in self-pity.
To be successful, we must identify our career path, set achievable goals and work towards it. The journey towards a successful career is not easy. There are a lot of obstacles within us and in the immediate environment which demotivate and stop us from achieving our goals. However, when we remember that service comes with a lot of sacrifices we are able to surmount these challenges.
In his book the Wisdom of Your Subconscious Mind, John K. Williams says there are four powers of the subconscious mind that we must all remember:
• First, you are the architect of your destiny. Every experience in your life – health, illness, poverty, wealth, failure or success – is the result of actions or purposes you set in motion.
• Second, you have a creative power in your life because you can visualize what you want to achieve so clearly that it becomes imprinted on the subconscious mind – which then brings the dream to reality.
• Third, you are a radiating power able to attract to yourself everything you want, providing that you are willing to pay the price.
• Fourth, you are "the building and directing power of your life". There is nothing that is, or that has been, which is not dependent on the power of the mind. When life presents you with a challenge, it is up to you to meet that challenge. Whether you fail or succeed is up to you and you alone.
It takes people with courage and passion to drive projects and ensure that they are successful. Sometimes, the future may look bleak but with the dedication of these "heroes/heroines", the projects become very successful. They toil day and night just to get things done.
We would like to extend our appreciation to our heroes/ heroines for the amazing and excellent work done. The endless hours that they spent working and the professionalism that they have shown has been impressive. The self-motivation, diligence and dedication is a source of inspiration.
Today, we have a vibrant rural banking industry that has stood the test of time because we have men and women who dedicated their lives to the course of rural banking. May we be inspired by their actions and keep the flames burning
| | |
| --- | --- |
| | |